Every year we head to my great Aunt Nancy's house for a big Easter get together and boy are they fun. They always involve food and music and of course and egg hunt for the kids. For the adults there is an egg toss with money involved (there is always money inolved around here) and Heidi and Ren won for the second year in a row! Stinkers! Jeff and I were out early. The egg skimmed the very tip of my finger and broke. It surprisingly hurt really bad too. Heidi and Ren's win didn't go without a TON of bounces on the ground. It was pretty crazy. Gunnar loved cheering from the sidelines for Jeff and I.
The food at these things is always so yummy and plentiful. We all just eat and eat and have a great time.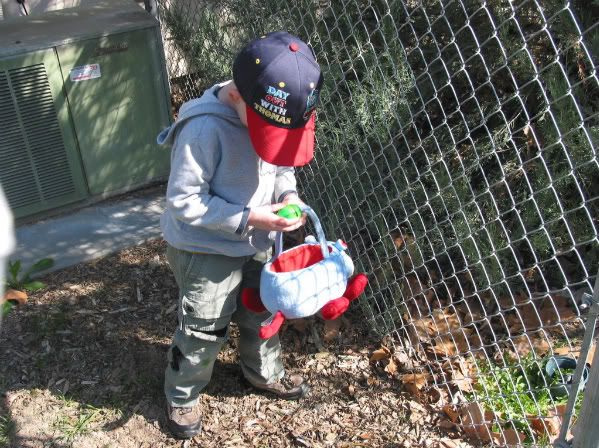 Gunnar had tons of fun on the egg hunt. There were ten eggs for each kid and some had candy and some had money (there's the money again). Last year the majority had money. Gunnar was pretty excited about it all. He is so stinkin' cute!


My great uncle Happy and his wife Barbra were in town from New York so we had this get together a week earlier for them. It was really fun seeing him. He has this really gruff deep voice. I remember when Heidi and I were about 11 and 12, we would go to my grandma's house in Utah for about a month. They came to visit one summer and the voice was kind of scary different for a kid, but they did take us places so it was all good. Doing geneology this last week, I learned that his real name is Spencer and Happy was a childood nickname that just stuck. I had no idea. Spencer is a huge family name on my dad's side. It was pretty interesting.


Get togethers are not the same without music. One of our really good family friends ran home and got all of her instruments for everyone. One of them was this funny backwoods kind of guitar. Brent was determined to play it. He gets this fiercely focused look on his face that we laughed at because my dad usually gets the same look.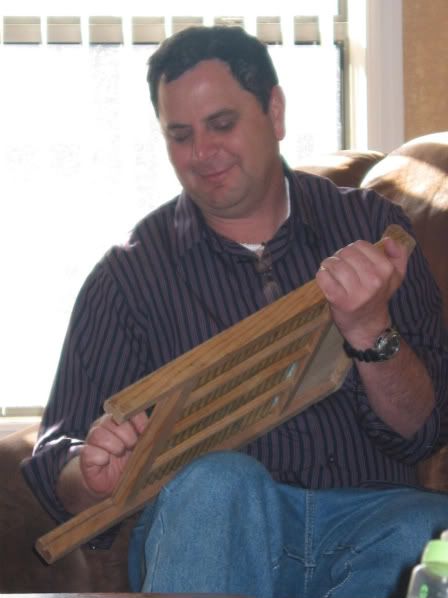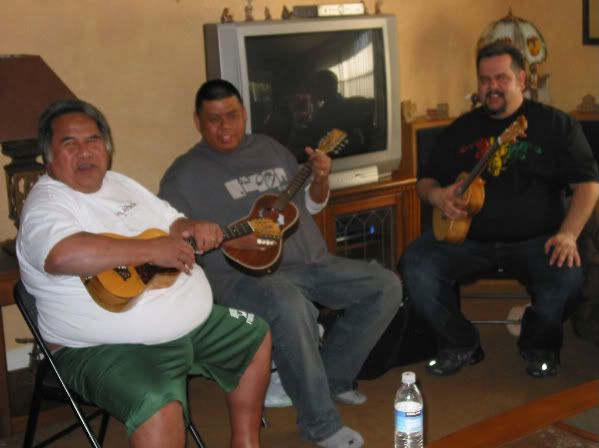 We ended up dancing a few hulas which was pretty fun. We used to be the ones watching from the sidelines but now we are the ones up there doing them at these get togethers. It is always all in fun.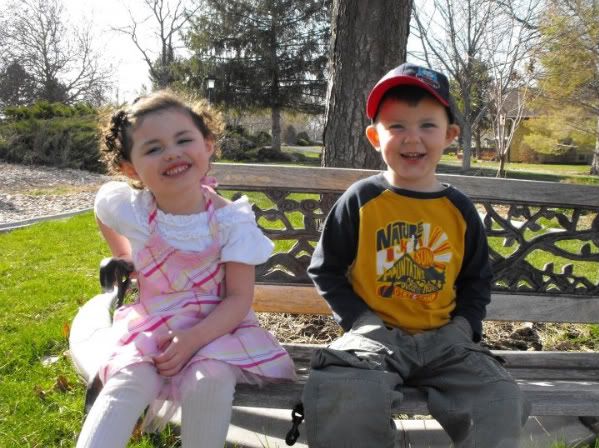 This picture is pretty cute of Gunnar and Katenee. Looking at this just made me realize how thankful Iam for great family connections. Gunnar's grandpa (my dad) and Katenee's grandma (Beth) are cousins so that makes these guys 3rd cousins! That is crazy! And all of my great aunts and uncles are Gunnar's great-great aunts and uncles. What a blessing it is for my kids to get to know generations like that. Really cool! And the fact that we always see each other and get together makes it super fun.