Last month at our Relief Society meeting, one of my friends was in charge of a mini class on making inexpensive things to keep or give away. She asked if I could bring some of the things that I have been working on so she wasn't displaying everything. Sure...I can find things.


The day before, I ran across these and had to make them to take. They are hilarious and you may or may not have seen them before. I found this super, EASY tutorial on Make it and Love it. I figured that I am having another little guy so why not. Plus they are super funny baby shower gifts. I used all scrap material and made a bunch in 30 minutes probably. We'll see soon how well they work to cap off the spout in a couple of months with Breckin.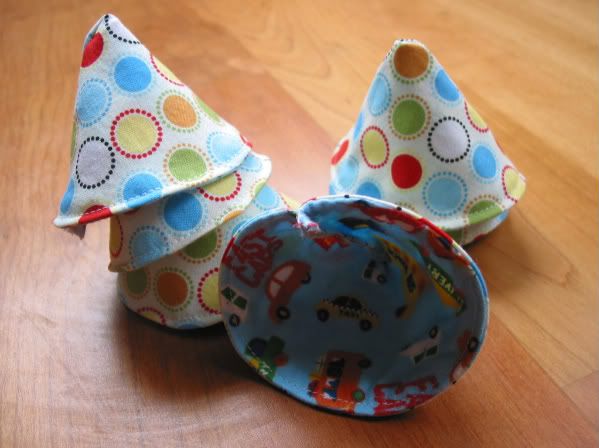 Gunnar also has to have a picture and this is his latest, crazy pose.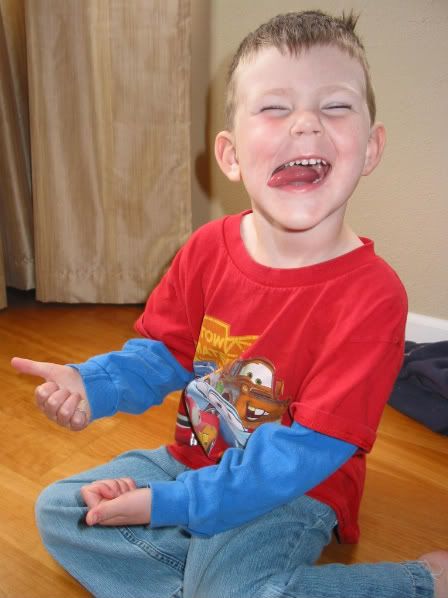 He is a nut. Four year olds are SO much better than 3 year olds. Man 3 year olds are monsters. He is high energy but he is hilarious. Right now he is still zonked out in my bed at 9:20am because he wandered in at 5:30am this morning saying, "mooooooom, I need a bath...my bum hurts." Your bum hurts, what? I asked him if he pooped his underwear...no. Did you not wipe good enough? Blank stare because I still do it for him. He was seriously bothered by it. Not sure why. I was not getting up for a bath that early so he crawled in bed and has not woken up yet. This weekend wore him out. Sundays seem to do that to him. He is also picking up everything that I say. Oops. Like, "Holy Crap" and "Dang it!" I don't say holy crap...just oh crap. Jeff blames that one on me and I accept full responsibility.
He also has the funniest conversations with Heidi as they are heading to her work twice a week. He told her that she could have a sleepover and bring her sleeping bag. She would sleep on the couch but Uncle Ren is NOT invited because there is nowhere for him to sleep. What?
He is also still pregnant with his baby. We are both having boys. We are officially naming our little guy Breckin Maunakea Miller and Brent was a close runner up. Apparently Gunnar took the default name because his baby is named Brent Thomas (think Thomas train) Miller. All of us can't believe that he has kept this up for the entire time that he has known a baby is on the way. We have 9 more weeks and I can't wait to see what happens when he never has a baby. He will make a fantastic big brother, though. He is so excited and understands it all.
A baby was being blessed yesterday at church and he said, "oh so cute! I want to kiss it!" That gives me hope.