Brecken Maunakea was blessed September 12th at church. We love this little guy so much. He is tremendously loved by so many people as well that took the time to come to the blessing too. We had Heidi/Ren, Brent/Noelle, Mindy/Rillz, my mom, Dustin/Stephanie, Jesse/Becky, Jeff's mom, great grandma MaryLou and great Aunt Lynnie and of course cousins.
Jeff speaks nice and slow for the blessings which would have made it ideal for me to write the entire thing down. Unfortunately I didn't and a little bummed. When Gunnar was blessed, we had a sister in the ward that would shorthand all of the baby blessings. She would then take it home and write it correctly out and print it out on blessing paper for you. She did this on her own. It was not a calling or anything. I loved it. I should have written Brecken's out and now it was several weeks ago and I can't remember much. I do remember it was such a sweet blessing and it really talked about the love that so many people have for him.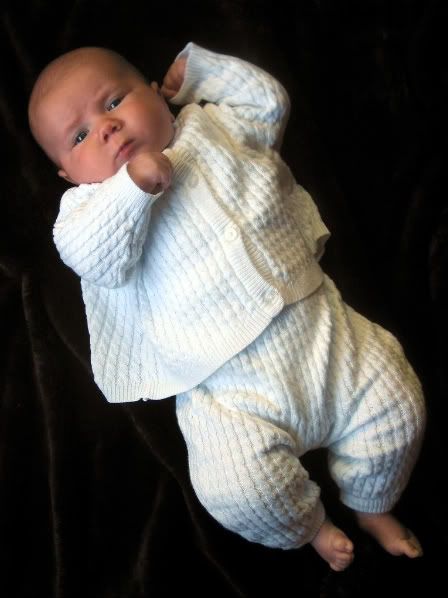 Brecken's blessing outfit is different than Gunnar's. Gunnar and I found this Baby Gap outfit at a yard sale in Bend Oregon for $1. I was so excited. It was perfect.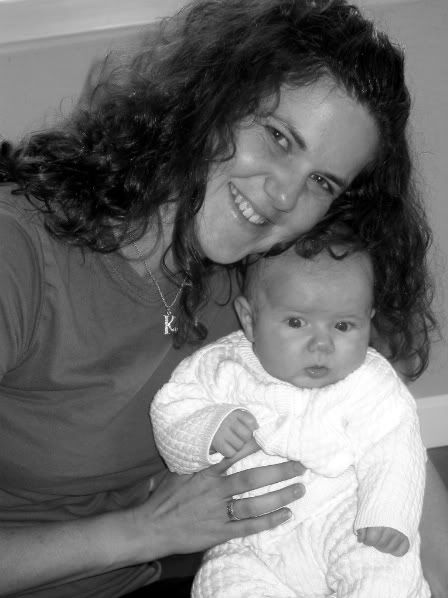 Brecken has fit into our family perfectly. He is the best little baby and the older he gets the more his sweet little personality emerges. He is getting chunkier and chunkier. He had another appointment a week or two ago and he was already 13.6lbs and 23.5in long. He's a healthy boy. He had his two year shots and did great. Just cried through them and than became happy as a clam afterwards. Gunnar really likes these appointments because he got two sugar free suckers-one for him and the other for what Brecken would have gotten.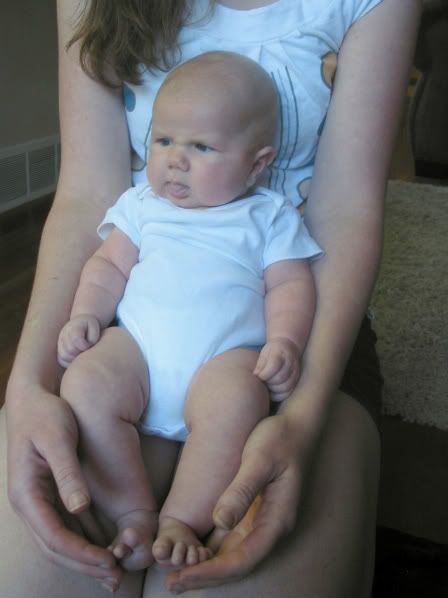 After the blessing, Mindy and I were messing around with the camera and the baby. We always know when Brecken is really thinking about something because his forehead wrinkles really bad and his eyebrows narrow.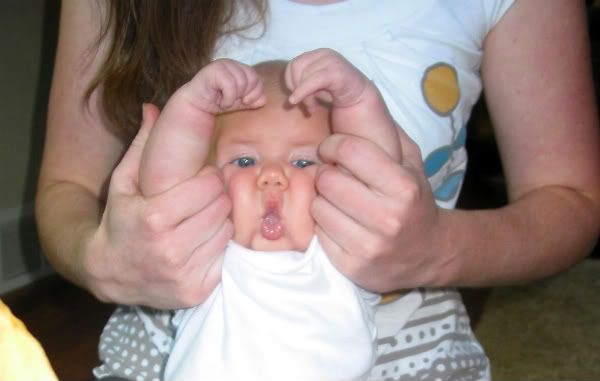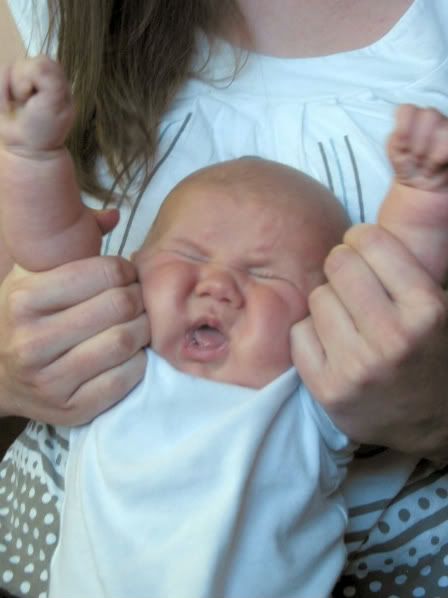 He wasn't a fan but we found it funny. We are thankful for family and the love that they have for us.