Before my dad returned home the beginning of October, my mom decided that she wanted to get out of town when he got home and invited us and Ren and Heidi to go along. We looked at different places and timeshare available and closeness and Yellowstone fit the bill. I haven't been there since the fire in the 80's and Jeff was about the same. I was super excited. I was excited for Gunnar to see these things. We were gone October 19th to the 24th. Yellowstone park closes November 1st for all vehicle traffic because of snow so we were cutting it close. I was still excited to go but nobody knew what to expect.

We caravaned with my parents and Ren. Heidi needed to work but would meet up in the middle of the week. They had a wedding they were planning on going to Saturday so it worked out perfectly for them. We took the backroads and stopped at Craters of the Moon. This place is incredible. I have always loved this place. Who would have thought that a place in Idaho would look like the moon with cinder everywhere. One of the first stops is Inferno Cone. It is 6181 ft up. It was a super long hike and Gunnar did it.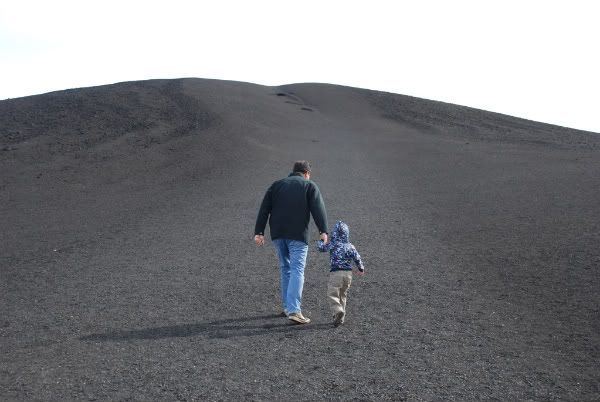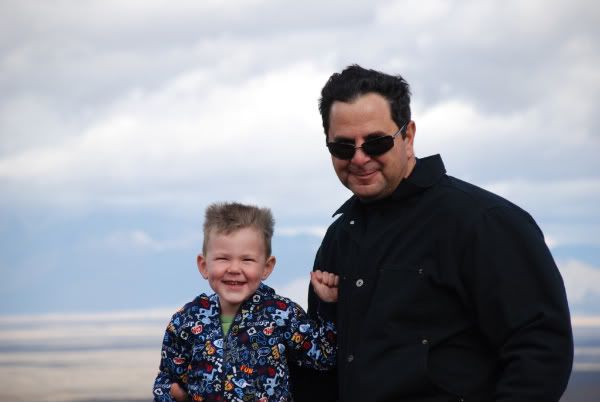 It was so windy. I was practically running down the cone because my ears hurt so bad from the wind and it was cold! I did not hike prepared. Not sure what I was thinking. However the view from the top is incredible. Volcanoes and cinder as far as the eyes can see.
Another part of the drive through the park is the area with tunnels that you can climb through. We decided to head straight to the Indian Tunnel. It is the easiest to climb through and the only one that doesn't require a flashlight, I believe. It is also huge and really neat. As Gunnar and I were taking the long walk to the entrance, it started pouring rain. We started running as fast as we could. Thankfully the rain stopped when we were inside.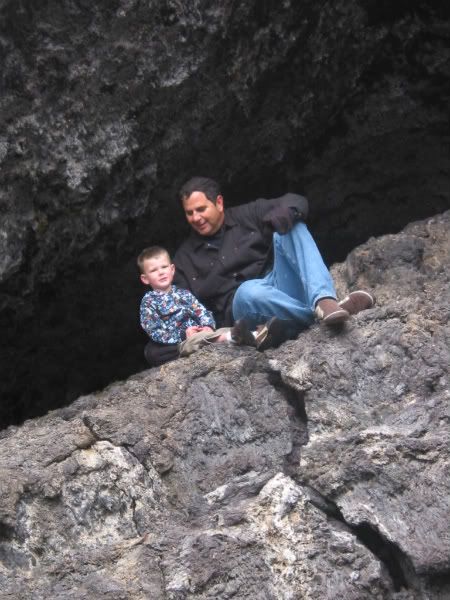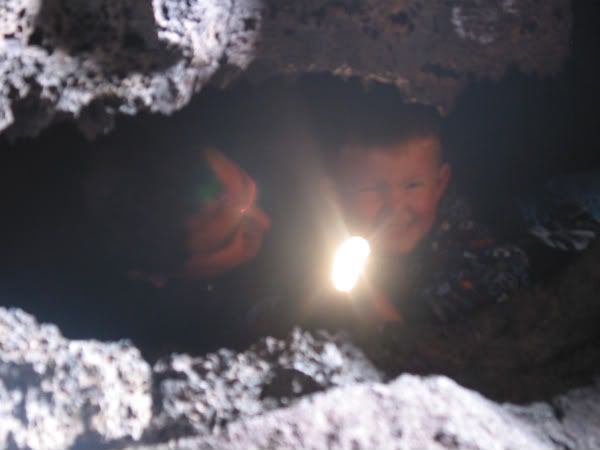 The hole at the end wasn't that big.


Ren took this picture. Craters of the Moon has some incredible textures. The entire place was full of it. This is probably one of my favorite pictures.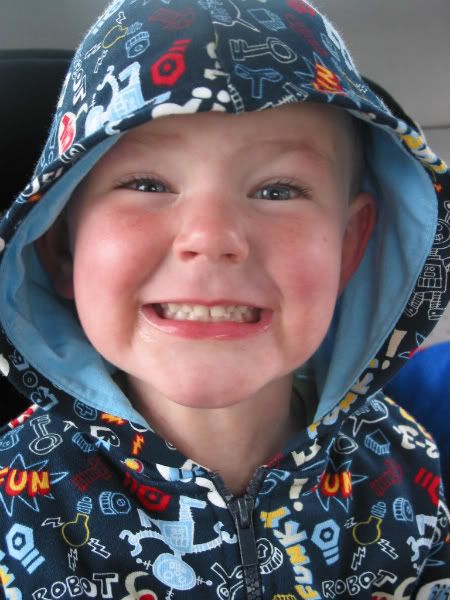 In the car we were warm and ready to keep going. We had quite a ways still to Yellowstone. I will always love this place and definately worth the visit. You can camp here too and hike all over. I believe you can cross country ski too. Such a neat place on the other side of the state.