We rarely surprise people in our family. Miraculously we pulled off my dad's 50th birthday party in November. That was a feat in itself. However we pulled off another before the end of the year.


Jeff and I give our parent's calendars every year. What a great opportunity to announce this...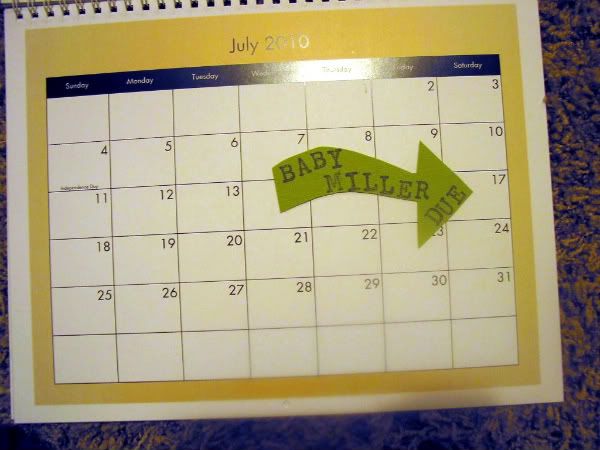 And get the most perfect reaction like this...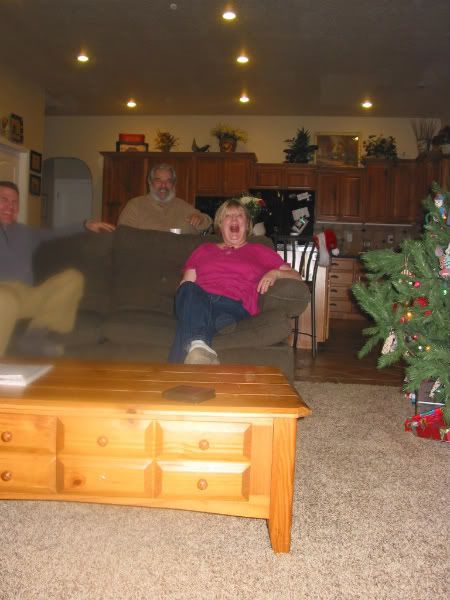 It was perfect and totally out of the blue for them. My siblings/spouses/boyfriends were already in on it. Heidi and Mindy found out by accident on my birthday, November 28th. I had my suspicions shortly before than too. All 8 of us somehow kept this secret completely from my parent's. None of Jeff's family had any idea. It was classic.

So now this completely explains my complete tiredness throughout this Christmas season. I had all of those projects to do with no energy at all. I had a hard time explaining to my mom why I was so exhausted out shopping with her and wanted to be done. She would tell me to stop complaining and that I love doing it. She also asked me the day that I had my first appointment (but she didn't know) if I was sad that I did not have another baby. I told her no. She then told me that maybe I needed to go to the doctor to get checked out. I got out of there and laughed about it on the way home.

Thankfully energy is about the only major problem that I have. Apparently I don't get morning sickness. Didn't with Gunnar either. My mom said she never did either. Heidi also said the 9 weeks that she was pregnant, she didn't either. I sure hope Mindy is as lucky as we are. If I feel slightly sick, I eat and I am good to go. I do get migraines and one hit the day that I had to get a wedding album out to a client. I was pushing the deadline and it needed mailed. It was so aweful. I had no Tylenol in the house and couldn't leave until the album was done. That is how close I cut it. With the tail end of the 1st trimester over, I hope to gain some of this energy back.

I was reading a friend's blog shortly after christmas and she mentioned that she was 11 weeks pregnant. I thought to myself. "I'm 11 weeks pregnant, I am curious to know when she is due." Sure enough she is due 1 day after me. We both have to have c-sections, so it will be fun to see what the real birthdays end up being.

Oh ya, I will be having another c-section. I would have it no other way and felt relieved when my doctor thought it best to go this route again. My mom felt bad that she wouldn't be able to help like she did before, but I told her that she could take Gunnar here and there and that doing so would be a huge help. Jeff, I think, is also planning on taking some time off because of that.

I am excited to see what this baby is and what it will look like. My dad told me yesterday that he hopes it is a girl. Why? He just wants to see what I would do with a girl. Apparently he can't picture it.

Gunnar wants a baby really bad in his tummy. Him and Heidi had this conversation last week before we really started talking about it around him. He cried all the way home because he wanted a baby in his tummy so bad. We are constantly explaining to him that only mommies have babies in their tummies but he can help take care of it. He seemed fine with that answer for a while. This should be really fun with him around at 4 years old.