Every year our town does a Christmas night light parade. I LOVE it. So different than the typical day time ones. Everyone gets bundles up and enjoys the fun floats and bands. The parade is pretty long and lots of groups participate. The access to the parade is super easy but it is well attended. We've been going since the 2nd year we lived here. Last year was out 1st Annual Family Parade Get Together. We live pretty close to the route so it only seemed natural that we all congregate at our house prior to the parade for yummy taco soup. We all gather our thermos and super warm clothes and head out. We park one block from the route and find our spot. Gunnar decided to dress himself prior to going. He was so proud.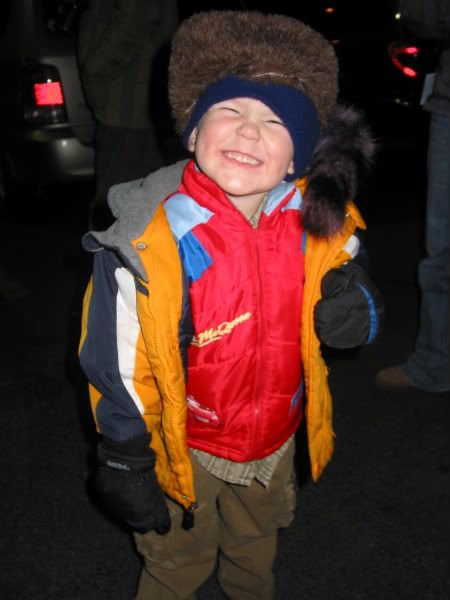 We had a lot of fun talking as we waiting. We planned our next year's trip in how to better the experience...warmer clothes and more blankets for all.


Gunnar loves the experience. He was so good at waving and telling everyone Merry Christmas. We walked out with lots of candy and popped popcorn bags from Crookham seed company.


Last year I time delay baked an apple cobbler. The timer went off literally as we walked through the door. The exact same thing happened this year too. It was so nice to enjoy warm apple cobbler after the cold fun. I love that this has become an annual tradition in our family at our house. The best part is that it forces us to get out house decorated for the holidays the first of the month. Anything to get us motivated.