Every year the day of the holiday parade in town, the firestation hold an open house with Santa. This has been our way of seeing Santa every year. Predictable, free and not out of the way. This year there was no line when we went. We grabbed our cookies and punch and went for Santa. Sparky or "farky" as Gunnar called him, was there too.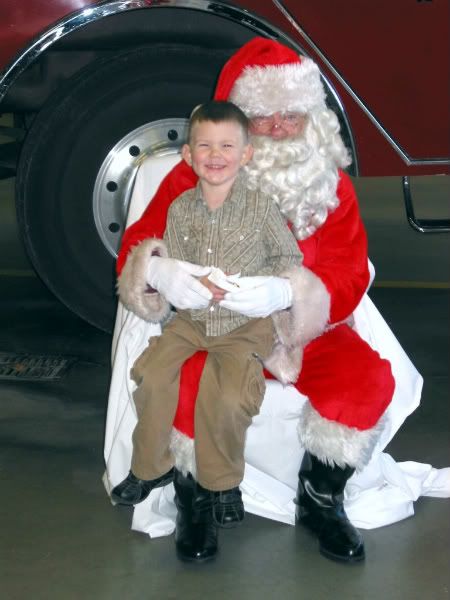 Santa was great. Gunnar was excited to sit there and actually smiled. As we were waiting for our pictures to print, Santa was just sitting there. Gunnar walked on over and started chatting with him. Talking to him about the firetrucks that were behind him and who knows what else. One of the office ladies there asked to take a picture for their wall because it was so funny.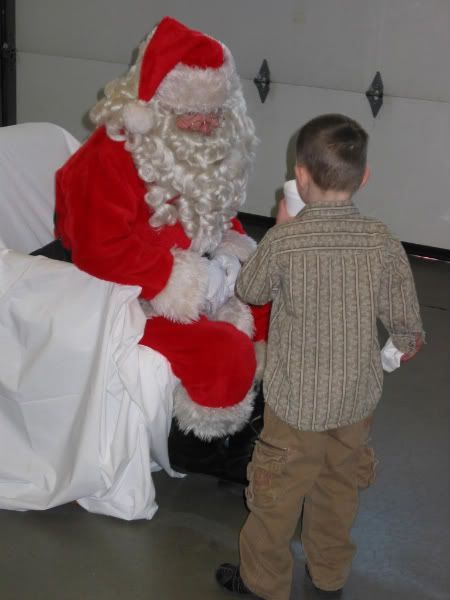 As we were waiting with a few other people for our pictures, the firefighters asked if we wanted a tour of the station. Sure we did. It was fun. We got to see where they slept, hung out, ate, their workroom. It was really neat and Gunnar loved it.