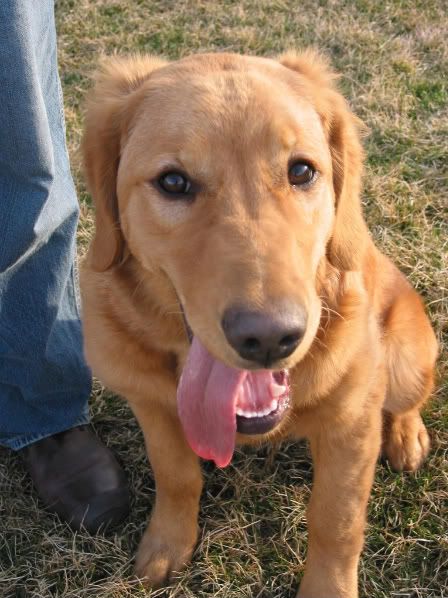 After the two human boys, we have this fur boy baby. He is a nut and we love him. While my parent's had Gunnar, Jeff and I headed to a nearby abandoned school to play with Diesel. He needs his pent up energy released at least every other day and he loves coming here. He is doing really well staying around us but we noticed this time, he does much better when Gunnar is with us.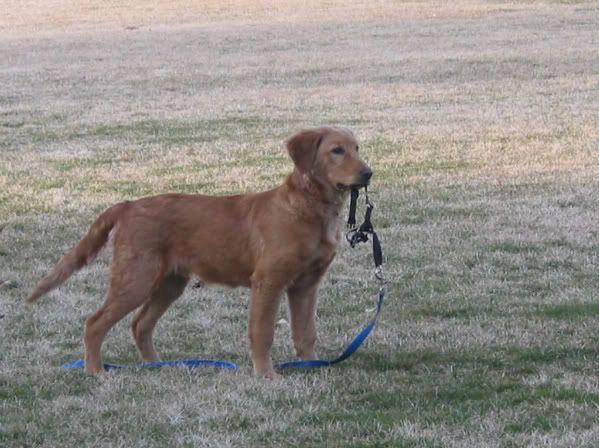 The first thing that we do is take off the leash and Halti. He has the typical Golden goofiness through and through. He grabbed the leash and took off. He thought that he was pretty funny.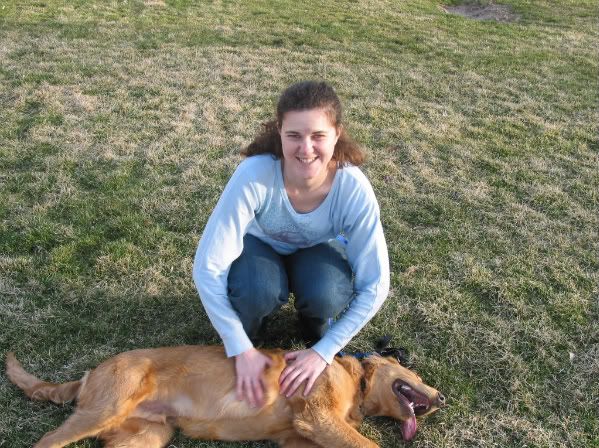 After running and running, he would not sit up for a picture. He wanted his belly rubbed and really just wanted to be a goofball. He turns 6 months old this week. He is BIG. He was 60lbs a while ago so I can't even imagine what he is now. I definately can't lift him to weigh him and he doesn't fit on the scale by himself anymore. He is such a good boy and despite the new baby coming, we are glad that he joined our family. We couldn't have asked for a better puppy.


A couple of weeks ago, I caught him sleeping this way. That can not be comfortable at all.