A couple of weeks ago we went to McCall for a few days. It was a much needed getaway with family. We headed up with my mom and the rest came the next day. We missed Mindy and Rillz. They were in Florida with a new niece but we sure did miss them.


I was riding in the back with Gunnar and Brecken. I looked over and saw Gunnar with the pen in his mouth. What was he thinking.
Once the rest of the family arrived, this is what Brecken's life consisted of.


Lots of naps...


Play time with his favorite cousin, Cami. She may not be born yet but I think there is a bond there. He seriously loves to lay on Heidi's stomach.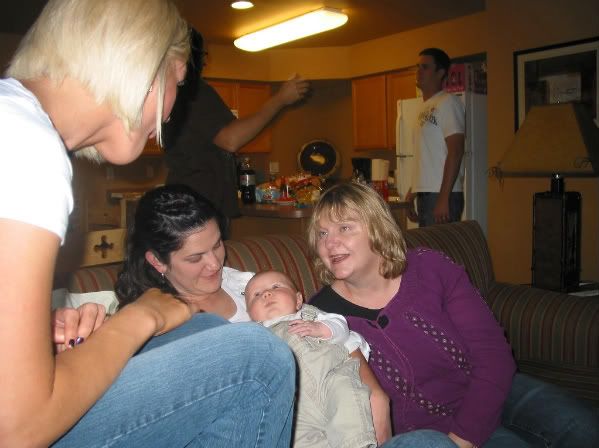 ...and rediculous amounts of attention.
what was Gunnar and the rest of us up to. We stopped by all the thrift stores in town. We love them and always seem to find something. And the candy store of course. The weather was also perfect. One afternoon we spent quite a bit of time by the lake. The weather was in the 70's and warm.


The names of the boats were quite funny...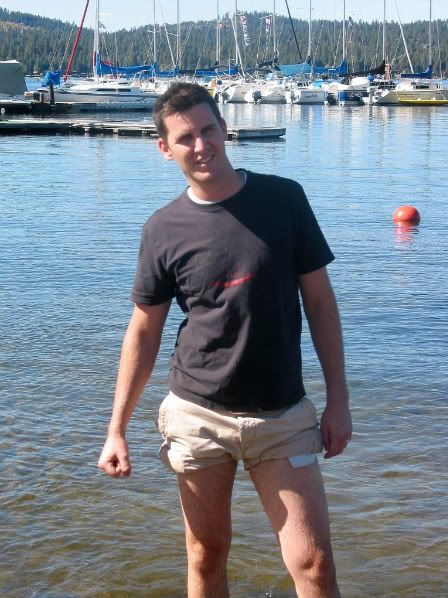 My brother is a riot. He is a gigantic kid at heart. He plays so well with kids and Gunnar loves him. I'm sure he won't mind sharing since he did this in front of everyone on the beach and their were a lot of people.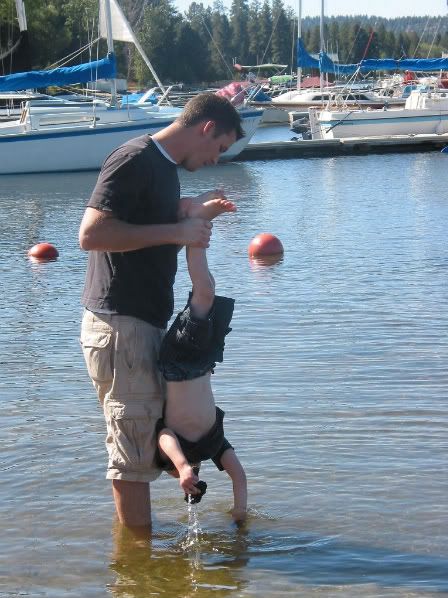 Gunnar had a blast in the sand. He was covered in it when we left. We made him ride back in his underwear.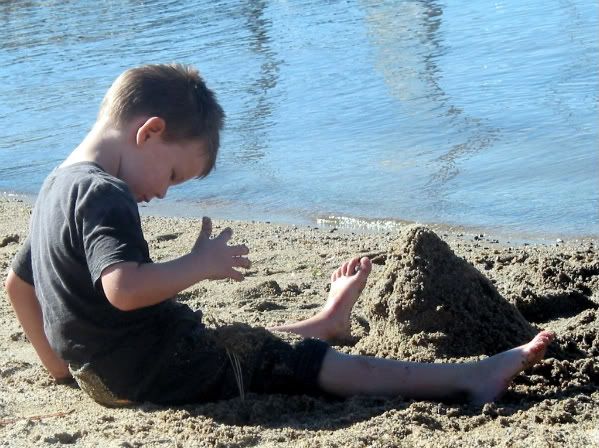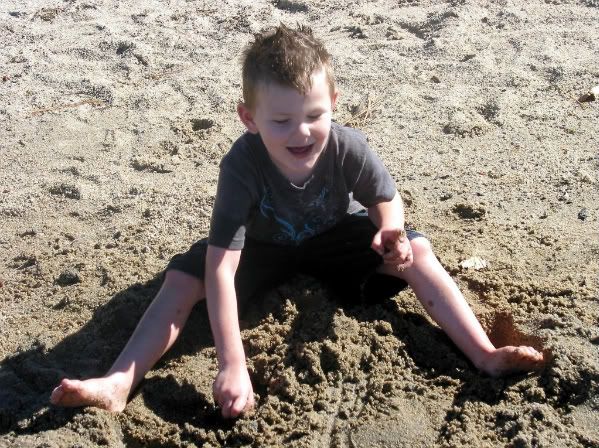 Heidi and Ren are pregnant together. Bet you didn't know that. Heidi is due in 5 weeks. We all can't wait.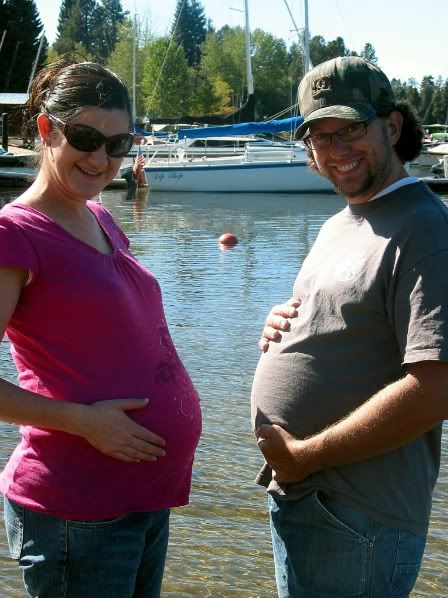 Gunnar got grandma time. Their smiles actually look pretty similar. I never noticed that before. He got to sleep with grandma in the big bed every night.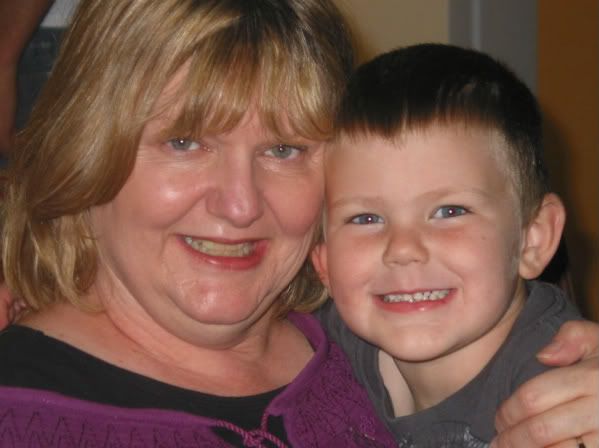 These little guys are the best.


This was Gunnar every night after a fun day and lots of sugar later.


So much sugar and fun that he threw up all the way home. Poor guy. He has never done that before. I am pretty sure it was from lack of sleep, poor eating and maybe a little motion sickness thrown in. When we got home, we came home to a parvo infested house. Mindy's dog came down with it while we were watching her. They got back from Florida before we arrived home from McCall and found their dog in near death shape. It was aweful. We ended up cleaning the outside of the house with bleach. What a way to come home.