This year as our gift to neighbors and friends, I made chocolate covered pretzel rods. I originally started out with plain chocolate but really wanted to make caramel ones but couldn't find one ingredient that I needed in time for our bake day at my parents. I searched high and low and could not find them. Let me tell you how to make these super easy Chocolate Caramel Pretzel Rods.


First you need these caramel apple wraps. I could not find these at 3 different stores including an Albertsons. I went to the other Albertsons for something else and finally found them there. You will find them near the apples in produce.


Five wraps come in a package. Cut one of the wraps in strips. I used my pizza cutter.


Stretch one of the strips slightly and then wrap it around the pretzel rod. I was amazed at how much I can get one to stretch. I was able to do 2 bags of rods with one package of wraps.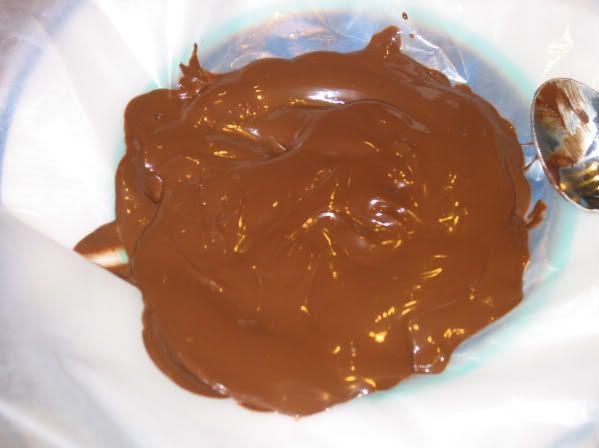 Melt chocolate melts in the microwave 30 seconds at a time and then roll the rods in the chocolate. I use the melts from Winco in the bulk section. I really like the dark chocolate ones. I read a tip on line that was a lifesaver for these. Put two pieces of wax paper on a plate and then melt the chocolate on it in the microwave. Then roll the rods in it. Using wax paper on the plate allows you to lift the ends to get the chocolate on better.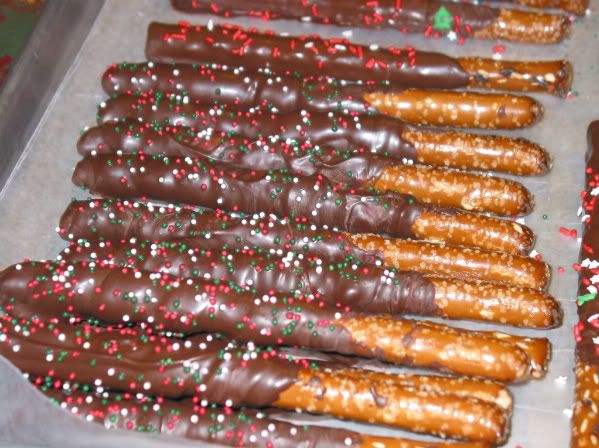 I used these little round sprinkles to distinguish the caramel rods from the others. Another combination that I really liked was dark chocolate with crushed peppermints.
I definately know that this form of caramel does not compare to the really yummy, totally stressful homemade version but this works for me in half the time with fun results.

Are you doing treats this year or completely forgetting about it? I was actually totally shocked that I even did any of this.