Our garden was sorely neglected this season. We were hardly home to tend to the thing. I spent one day weeding and that was it. The poor pumpkin patch was consumed by this grass weed. We were still able to get pumpkins from it though. The excitement everywhere to waiting to see what we grew.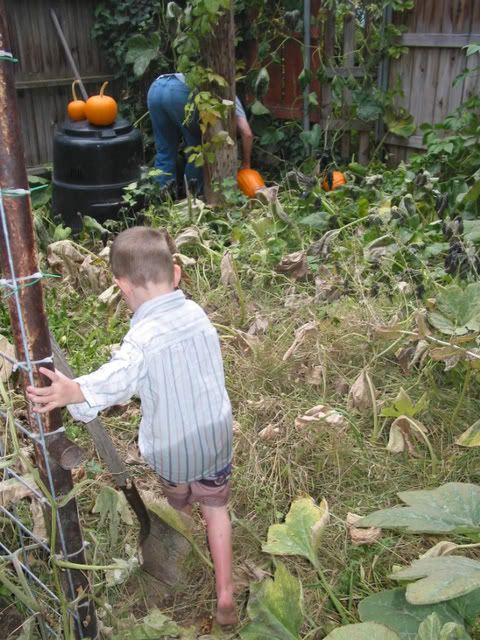 Gunnar is also a total wreck. He was dressed so nicely for the dentist Wednesday morning, then he decided he needed his newly cleaned Disney CARS swim trunks and then he sat on one of his outside toys covered in water. He also did not need shoes. What a boy.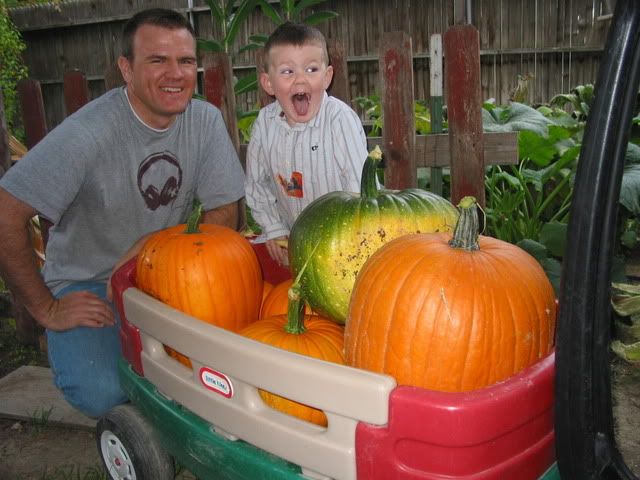 Will I ever get a normal picture of both of my guys together. Probably not.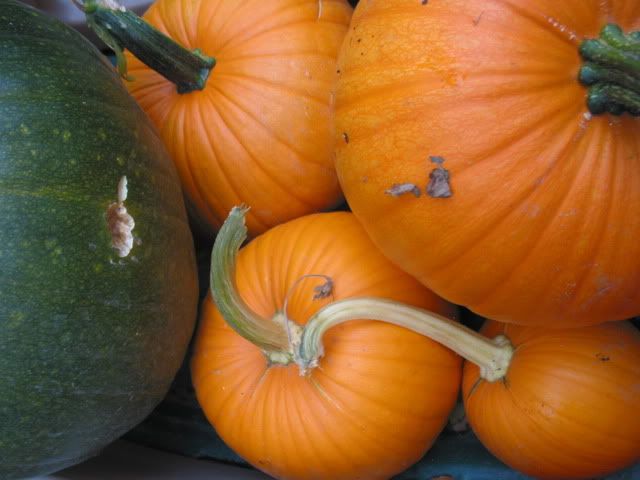 I love fall. I love the change in the weather. I don't necessarily like cold but I like the days that are not hot or cold...like today! It is perfect and gorgeous and the perfect time to get some of the yard cleaned up. I love pumpkins. I decorate with pumpkins every year instead of Halloween. Not a fan of Halloween. Not a fan of dressing up myself, but I get so excited for Gunnar. I love fall leaves. I love the changing colors. I have one of the prettiest fall trees in my yard. The coors are so brilliant and always changing. I do not like raking the leaves if they fall when the weather never gives us a good day to get them up. When the weather is nice, like today, we have to rake fast and furious. Unfortunately the leaves haven't really fallin' yet. The weather better give us a one good day that also works nicely with our schedule. We have TONS of leaves around here. Happy Fall Ya'll!