I have never really understood why they call it Zoo Boise and not Boise Zoo. I remember growing up thinking that was the weirdest thing. My mom had been wanting to take Gunnar to the zoo for sometime, so we headed out the week before my dad got home. We always invite Mindy and Jack (the little boy she nannies) just to get them out of the house. Rillz also happened to have a day off. A storm was rolling in that week so without delay we planned it for that Monday and not later in the week when the weather drastically changed. The weather of perfect. More perfect than ever. No wind, no heat, no cold...perfect.
Gunnar always get so stinkin' serious in situations like this. Sometimes I wonder if he even enjoyed the experience. I always know that he did when he talks about it months later.


The first thing that we saw was this crazy heron. It was huge! It has a really huge shed house like thing. They are actually quite pretty.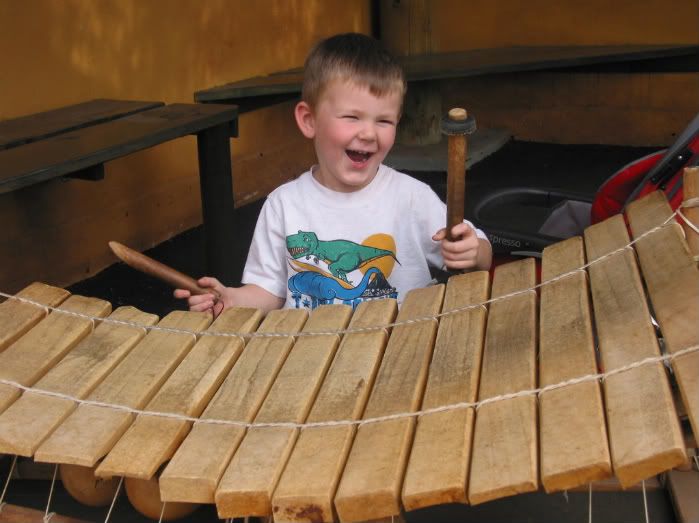 The zoo built a new Africa area that opened last fall. We had yet to get to it. It was so much fun. There was a lot to learn about the African culture. We also found out on our safari (did you know that means journey) that a 3.5 year old and a 2.5 year old are very hard to pose for a picture.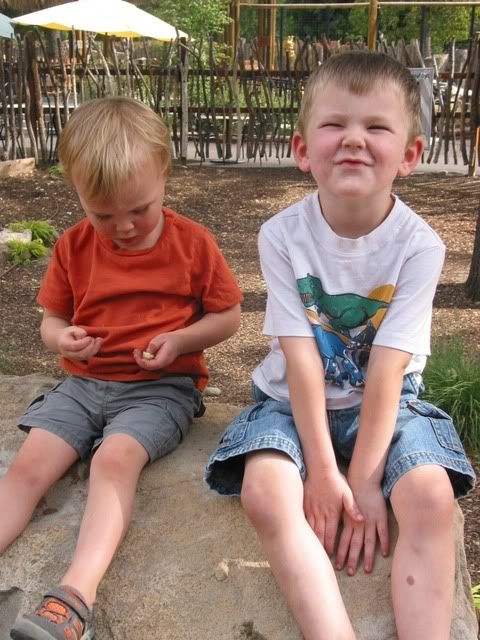 Here are the crazies taking a rest. The music area anda bunch of open area were right here so we just hung out and watched Gunnar and Jack run everywhere. There was literally 25 people in the entire zoo. We were the only ones in this area.


The giraffes are incredible. They are so pretty to watch. They walk so quietly and gracefully. Our zoo has two. When we first got them, one died. Giraffes get lonely so they found another to replace it.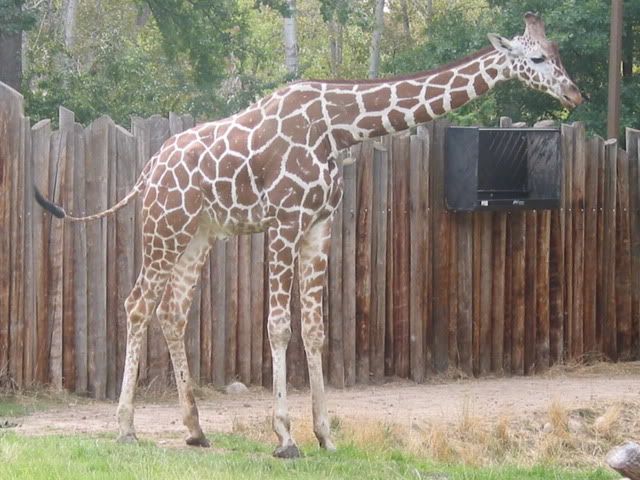 The area has a boat right. It literally is a 5 minute thing for $2. Seriously who would spend money on it. Well we did. It was the right thing to do when we got off and Gunnar said, "Mom, that was my favorite thing ever. Thank you mom!" Okay, I will spend $2 to hear how we could have seen a turtle if it was out, we could have seen a wild mink if it was out, how we could have seen lemurs if it was the right part of the day and they weren't sleeping inside their shelters. The boat ride was worth it for the excitement that Gunnar showed.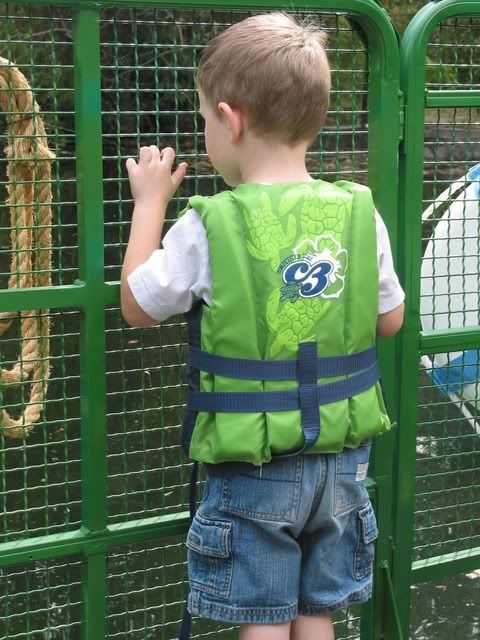 The lions were beautiful! So pretty. They were all chillin' in the sun.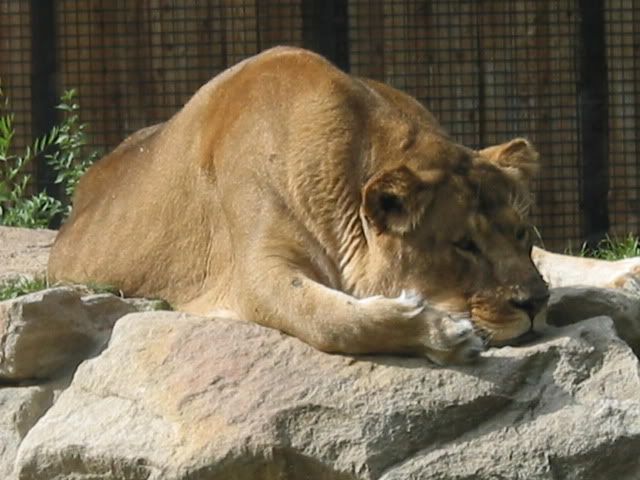 The male lion was great to watch. He sauntered over to the females for his nap. We started noticing strange behavior. He started lurching like a domestic cat with a hairball. Now this was worth watching and interesting. Sure enough he gagged and gagged until a bunch of white liquid came pouring out of his mouth. You should have seen the little crowd that gathered to watch this. The big cat licked his lips and walked off to his final resting place.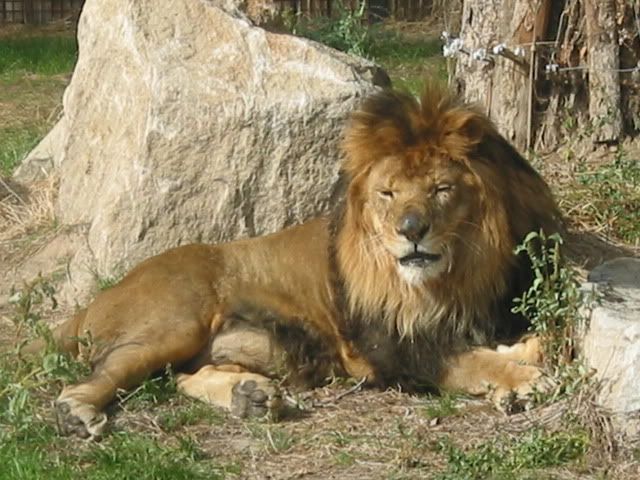 Jack and Gunnar were drenched after the fun motion sensored spray from the elephant.


You know those little caves that you run in and out of and poke your head through the dome like a rodent. Every zoo I swear has them so you just have to know. Well we have one and there are never animals in the exhibit that you see from the domes. I've never seen anything until this visit...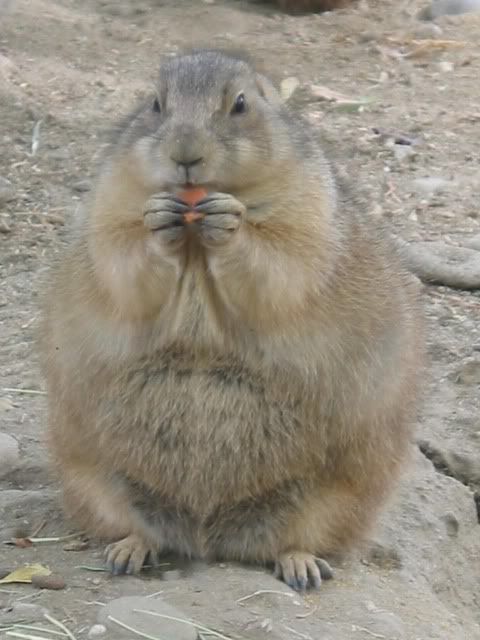 These things are stinkin cute and they were everywhere! There were about 20 of these things just taking their time eating lunch. They were so small, and cute, and fluffy and round. I just wanted to reach in and pet one. I really could have if I wanted to. The barrier was low and they were close. I decided against it.

My kid is a ham. Always has been. He can't take a serious picture if his life depended on it. Just like his dad, I tell ya.


Gunnar loved the Komodo dragon in real life. They are huge! And archaic looking and kind of frightening.


He does humor me and do what I ask sometimes. Like these silly years. He even gave me his half moon eyes with a silly scrunched up face.


It was nearing the end of the day and we needed to get on the road to beat traffic jams. This was the last picture of the entire day and I love it! I love the angle of his body in the nest. I love his sweet Gunnar face. I love it all. We had such a great time and can't wait to take another trip to the zoo. Gunnar is still talking about it.