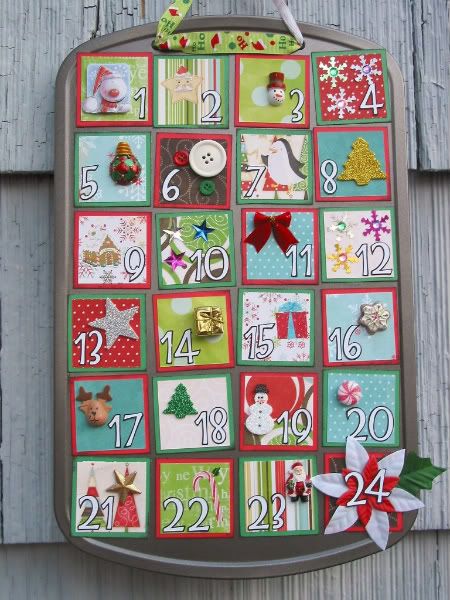 What has kept me super busy, away from life and away from this blog? Advent calendars! Last year I decided to make advent calendars out of muffin tins and sell them on Etsy. Nobody else was really doing it and they looked fun. I sold 17 of them and was over the moon excited. I bought all of the little trinkets for the following year at deep discounts at the end of the season. I was ready this year, or so I thought. The season started a little slow but has picked up and for some reason is still going after Dec 1st. To date, I have made 29 calendars and still have one more that I know of for a giveaway that I am participating in. I have been extremely blessed with the success of these calendars during the most cash strapped time of year. And they are pretty fun to do on top of that.

However, here is the dilemma this year. A client of mine that has now been known to be the one that buys baby albums for all of her friends that are expecting, ordered two albums that are needed by next week. She needed an 8x8 baby album and a 12x12 wedding album. I am s.t.r.e.s.s.i.n.g. out! I have yet to start a single one because of these advent calendars. I am now in the process of putting together the last advent calendar and hopefully that it is. I can clear my desk and get started on the albums. I also need to work on Heidi and Ren's christmas present for this year. Actually work on it is not right. More like start it.

Thankfully I have a sister who is a lifesaver. Heidi takes Gunnar to work with her twice a week which allows me to get some of things finished/started. Plus Gunnar just loves it. He loves being with "his kids". That is what he calls his friends there. Pretty funny.