Somehow I have accumulated a fair amount of necklaces for me. If you really know me, you know that jewelry is not my thing but somehow I have many necklaces and like wearing them. I needed something to corral them and hang them up.


I have been eyeing this board all summer long when I would pull the lawnmower out of my parent's shop. This was used to display knobs and things for a lumberyard that went out of business. It is really big measuring in at 22"x22".
My plan was to utilize the color underneath, paint this cool light blue color I found in the oops section at Home Depot for $1/qt a couple of weeks ago, then spray paint in black. Then paint it this spring green that I got for free when Glidden was giving away free quarts online a while ago. Then sand it down in places and age it with Minwax walnut stain.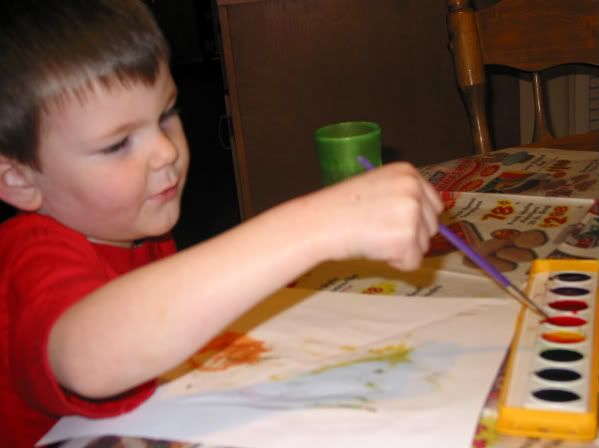 While I painted away, layer after layer, Gunnar wanted to paint as well and loved it. However I discovered that he has interest in art like the size of a snail. He enjoys it for about 5 minutes, then he is done. He may come back to it, but the same thing happens...done in 5 minutes.
I was really pleased with the finished product of my board. I love how the blue comes through here and there and there and I have always loved how walnut stain looks on things.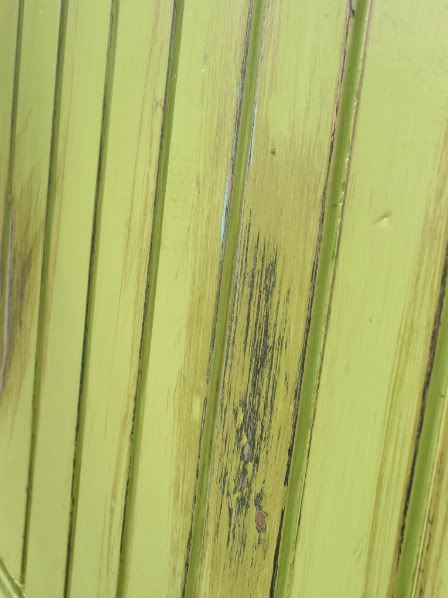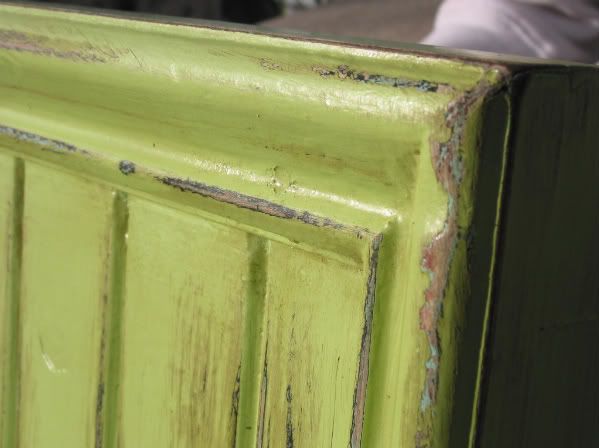 I plan on adding cup hooks (apparently I don't have any around the house) where I need them and hanging this in my bathroom. I have flower hair clips that need a home, so I was thinking of adding a ribbon somewhere, stapling it on and clipping the flowers onto it. We'll see what the final, final project ends up looking like. This was a lot of fun and I am so pleased with the final results.
One last thing. While I was taking the outside pictures, Gunnar followed me out with an apple that cracked in half. He wanted me to take a picture of him talking with the apple up and down as if it was a puppet. Silly boy.