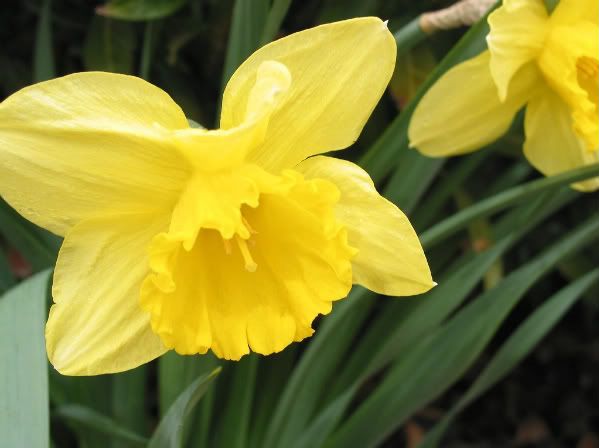 As we got out of the car a couple of Sundays ago, I saw my daffodils and commented on how pretty my flowers were.
Gunnar seriously and as he was walking by said, "You can talk of those baffobills."
Jeff and I were cracking up. In the full length movie of Thomas the Train, the people talk on bellflowers like they are telephones. Apparently he thinks you can talk on these too and what he called them was hilarious.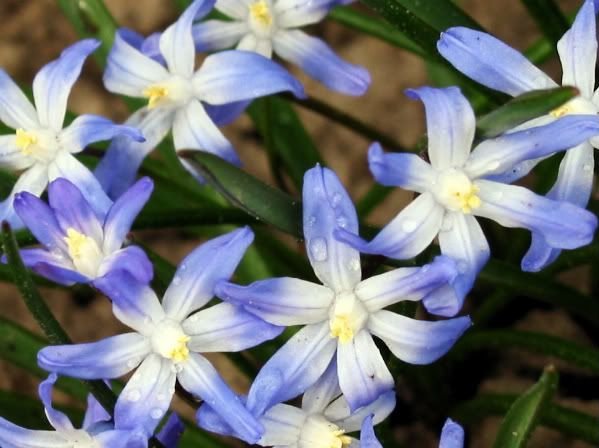 I also liked these cute, tiny flowers right next to the daffodils. I also liked how it just rained.