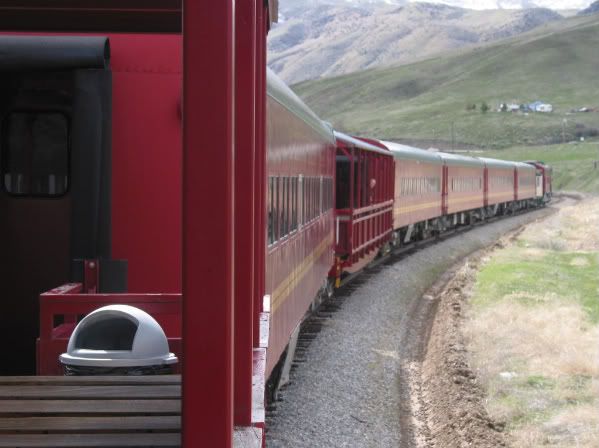 Part of the perks of hula is that we get to do some really fun things. Last year we were able to dance for the Thundermountain Express train on their hula nights. In exchange, we got to go on a future train ride of our choosing. We decided this year to go on the Bunny Train. I knew that Gunnar was going to love this. I knew that he was going to love just riding on a train.


As Gunnar did the "12 Days of Easter" countdown, he discovered that Saturday was the day for the train. He was really excited. We drove to Horseshoe Bend to get on. The train departed from there and arrived at Banks about 1.5 hours later. When we arrived in Banks we were supposed to have an Easter egg hunt and then we rode back. On the train, they had an Easter word search that you could do. They also had food that you could buy and you could just walk around and hang out.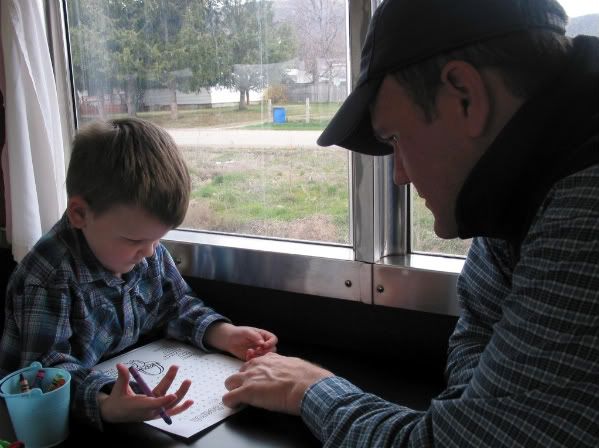 The ride to Banks was fun, we had lots to talk about and walked and explored. The Easter Bunny was also on board and Gunnar loved everyime she walked by.


Outside was still chilly and there was threats of snow here and there. This didn't stop Gunnar from wanting to hang out in one of the open cars.


We finally made it to Banks for the egg hunt and a little time to hang out. Gunnar was able to get quite a few eggs and had lots of fun doing it. They also had a little town type thing set up for the Wild West nights. Gunnar and Mindy had fun playing with those.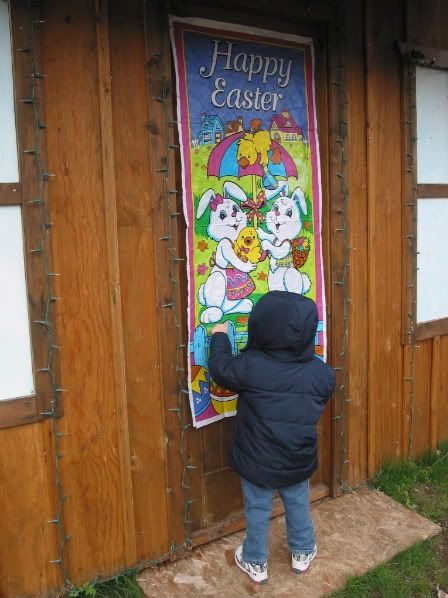 Mindy was also the only person without someone and wanted a picture of herself however Gunnar wouldn't let her be there alone. You can also see the snow coming down. It started to snow pretty good.


This kid adores his aunties. He calls me by their names on a very regular basis instead of mom.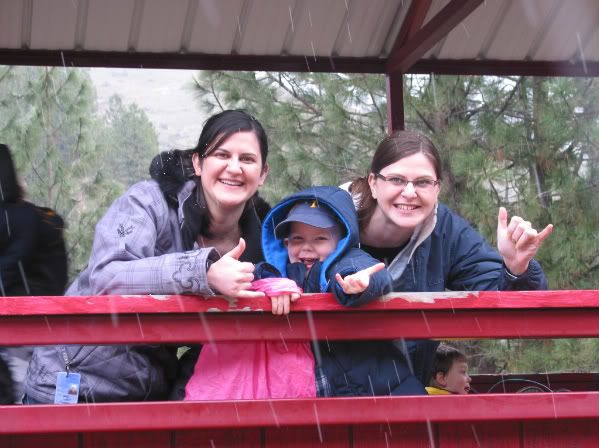 Back in the train we had all the time in the world to check out his eggs and sit there. The way back was so long. We were all tired. I would have loved to sleep but Gunnar didn't sleep so we had to be awake.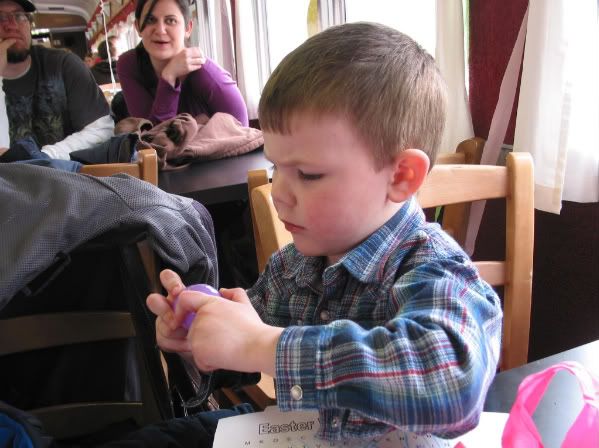 We finally arrived and headed home. Gunnar was on cloud 9 the entire time. He got to ride a real, moving train. He kept making references to Thomas and Percy the entire time which was fun. We were glad that we were able to do this and do it with family that we love.