Late, totally, but on here, yes. I just wanted to let the guys in my life know how much I appreciate and love them. I love my dad so much. He is such a hard worker and knows so much. I think we all pray that nothing will break while he is gone because his help and knowledge is definately appreciated. I love that he loves and cares for my mom so much. I was able to see the deep love that he has for her when my mom experienced her stroke a year and a half ago. He is also a fun grandpa. Gunnar loves his grandpa and I can't imagine that Breckin and Camden will be any different when they get here. He is fun and teaches Gunnar all sorts of things that he wouldn't give me the time of day to learn. I am so thankful for my dad and all that he does for me and my family.

I am also thankful for Jeff and the dad that he is to Gunnar. He is fun and really patient. He also is a hard worker and makes sure that we are all taken care of. Like my dad, he honors his priesthood and callings and serves others faithfully. He always puts family first and thinks of others often. I love that Gunnar is a little version of him and his dad. The more Gunnar grows, the more funny traits he gets from Jeff. It makes both of us laugh.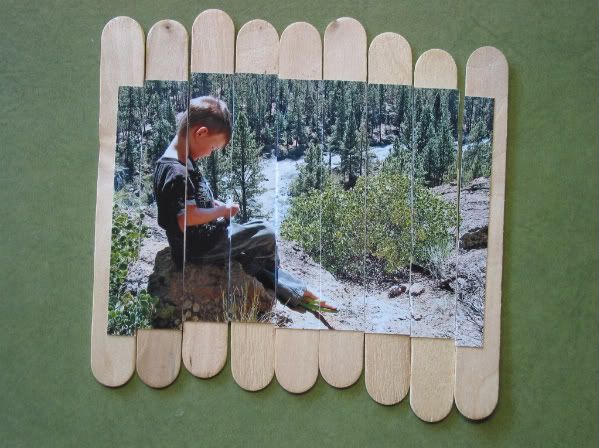 Gunnar and I made this puzzle for Father's Day. Gunnar thought that it was so fun to do and was so excited to give it to Jeff. I am thinking of framing it for Jeff. I am still waiting on my dad's present to arrive so I can ship it out.

I am thankful for these two in my life.