Wow! It has been about 2 months since Gunnar turned 4 and I am just now getting around to documenting it. He is in fact 4 and very proud of it. I hear at least everyday now that he is 4 and will be 5 next year. He had a really fun birthday this year. It was another family BBQ with all of our great immediate and extended family members here. Gunnar gets spoiled every year. Also every year Heidi and Ren make a themed cake of his choice. This year it was Scooby Doo and they did not dissappoint despite the many mishaps that they encountered along the way. You can read about it here. Maybe they laugh about it now but it was quite the ordeal. I told them that there is no need to get him an extra gift every year because this is enough and he seriously loves his cakes and remembers every single one from the past 2 years. The look on his face just shows it all.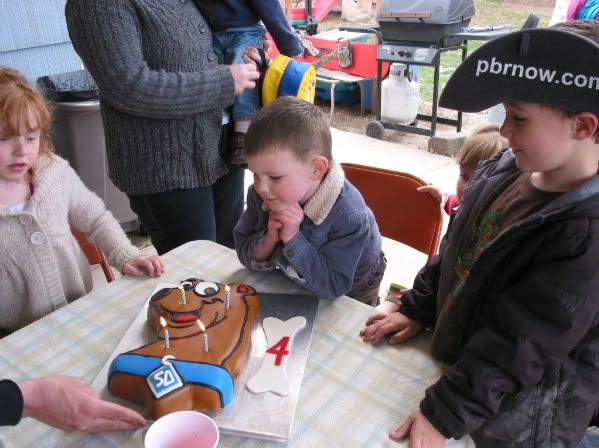 This year his present from Grandma Miller was a clown that made all of these really awesome balloon creations. Jeff knew about it but I had no idea until she knocked on our door. It was a huge hit with the kids and the adults were amazed. She made Gunnar a special Scooby Doo on a motorcycle before she arrived. Gunnar loved it!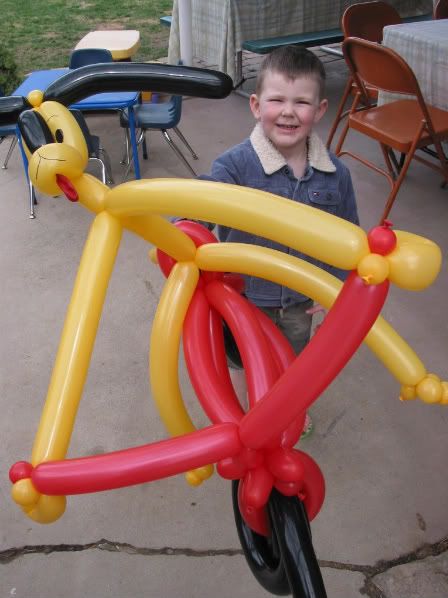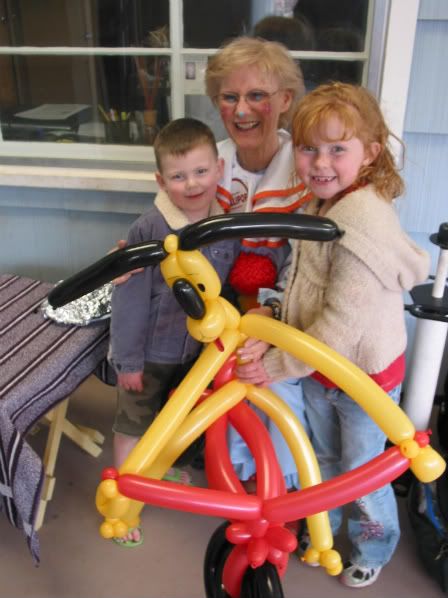 He got a lot of great things but one of his gifts had all of the guys talking. He got this squirt gun from someone that I don't remember. As soon as all of the guys saw it, they started commenting on how they all had one just like it when they were younger and loved it. It became really funny when Jeff's brother Dustin said that he is pretty sure that he still has his original one in his closet. Maybe we need to get more and have a mega water fight.


We also had one fun little friend at the party, Jack. Mindy was able to bring the little boy that she nanny's to the party and he had fun and probably ate way too much sugar. He could not get enough of that cake. He picked out a Lightning McQueen laptop for Gunnar by himself. Gunnar loves that thing and plays with it in bed almost every night.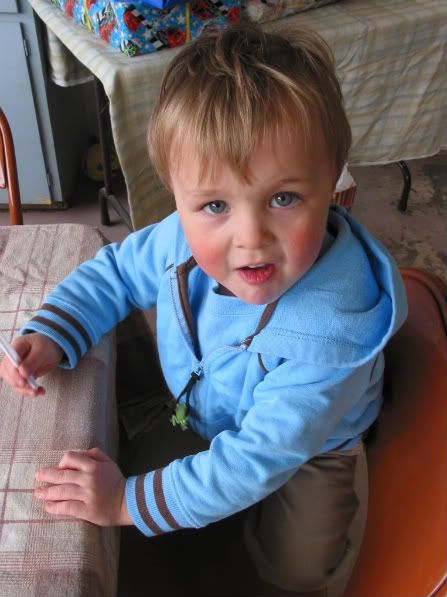 I wanted to end the day with a picture with the birthday boy but this is what resulted when he was wiped out from all of the fun.


I love this little guy and am looking forward to the next year with him as big brother. He is hilarious, energetic, total mommas boy, helpful, and full of love for all of his family.