I thought that it would be fun to see similar photos from Gunnar and Brecken's births. Each one was done in a similar fashion but the overall feeling and the experience to some degree was quite different.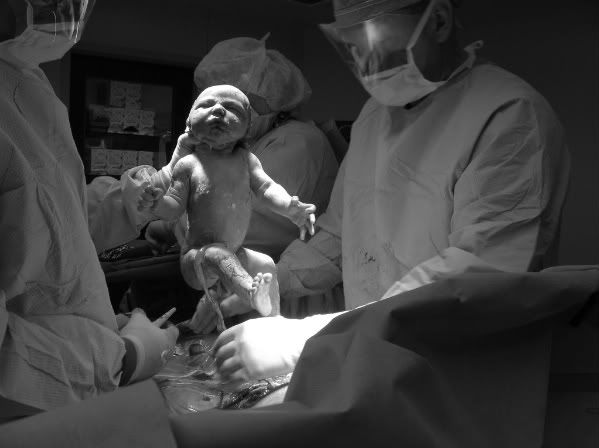 With Gunnar everything was sudden and fast and the way that my body reacted during the surgery was very different. He came out sounding different. When he finally made noise it sounded like a sweet little lamb.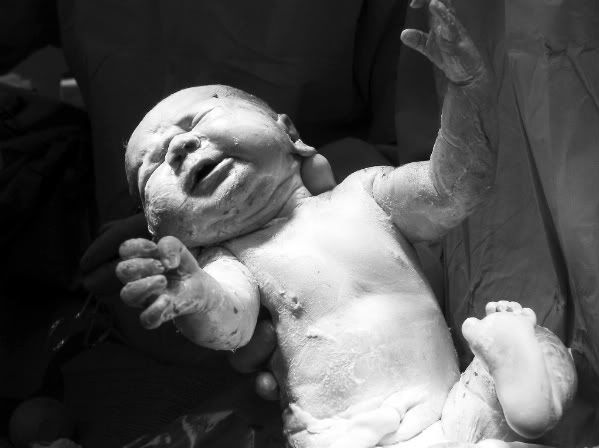 Even though the timing with Brecken was a surprise, the surgery was surprisingly very relaxed. Everyone took their time, things moved more slowly. I chatted with the nurses and staff before surgery in the operating room. So very different. My body had very minor reactions to surgery and as a result I was very alert to things happening around me. Brecken arrived into this world very vocal. He wasn't screaming at the top of his lungs but he was mildly talking to everyone.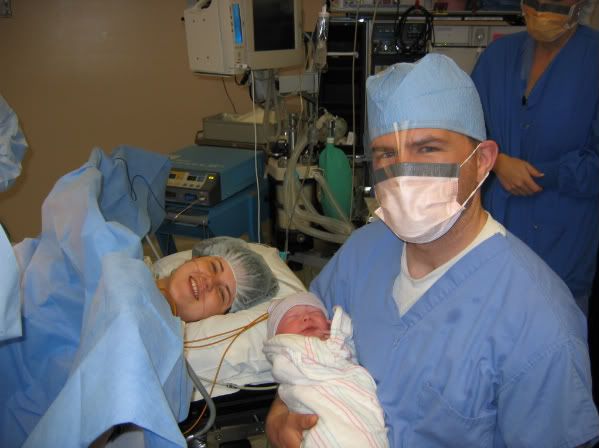 I had to laugh at how similar these pictures looked. One can easily think that these are the same child. Jeff and I also look the same. Not much changes in 4 years.
I have been blessed with two great little boys. I could not ask for anything better. Boys tend to be my thing. They are fun and love their moms more than anything. I am truly blessed.
**I know that some may have thought that the gross birth picture was, well, gross. When I was pregnant with Gunnar, I saw a series of birth pictures turned black and white hanging in the doctors office. I loved them. They looked so neat. So I had to have Jeff do the same thing. We have Gunnar's birth picture framed and sitting on the bookshelf in our family room. I just love it and glance at it often as a reminder of those times. With Brecken I would not have it any other way. So above are the pictures of each turned black and white so you can see how neat they really can be without the color.