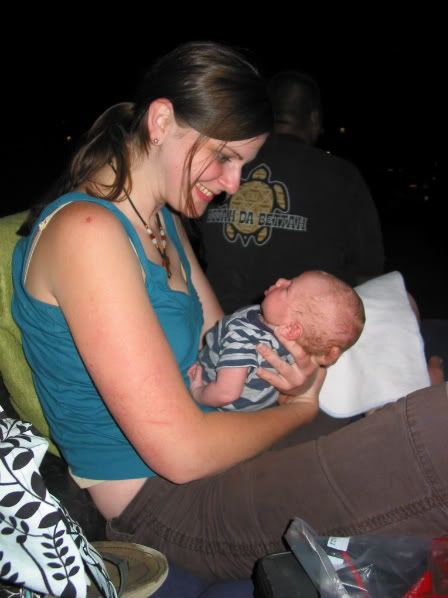 Friday we headed to the drive in. We attempted a few weeks ago to see Iron Man 2 but it rained really, really hard and we didn't go. I wonder if anyone did. Anyway, Shrek was playing as well as Prince of Persia. The drive in was right up my alley. We could inexpensively take the entire family, the baby wouldn't bother a soul, I didn't have to move, and it was right in line with my no sleep schedule. We invited Mindy and Rillz because they have been wanting to go. My mom couldn't believe that I went but why not. In addition to all of the above, I also had a built in babysitter with Mindy for the night. Works for me.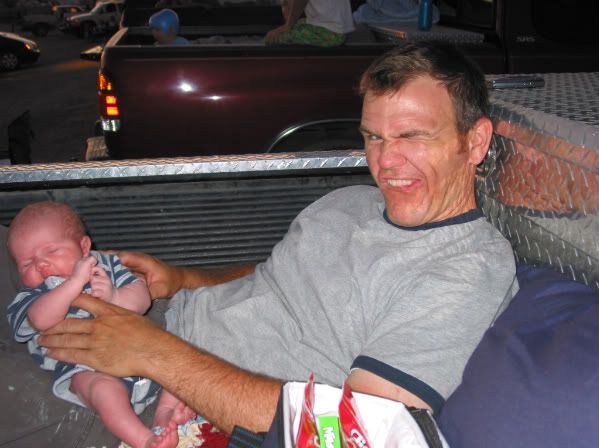 We had lots of fun. The temperatures got into the high 90's if not 100's but once the movie started, the weather was absolutely perfect. We blew up the air mattress, brought pillows and blankets and snacks and all piled into the back of the truck and had a great time. There were lots of goofy pictures in the down times and we always have fun talking to each other.
We sure missed Heidi and Ren but they were headed out camping the next morning and had things to do and probably sleep.