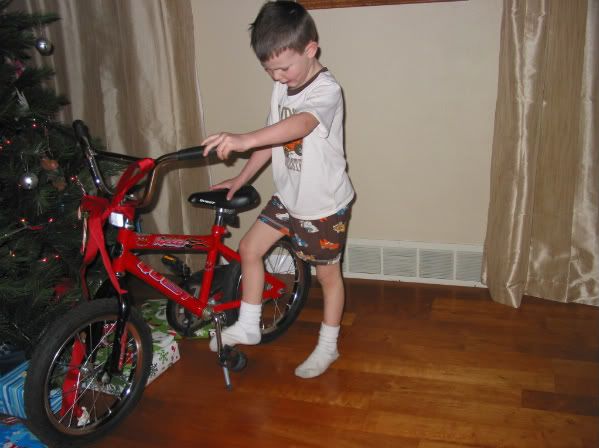 Gunnar doesn't really understand that you are supposed to wake up insanely early in the morning and I am totally fine with that. I would much rather sleep well than get up really early and be cranky the entire day and Gunnar must be the same way. He woke us up at 8am almost exactly informing us that he saw a bike in there. He was pretty excited. He needed a bigger one so bad. When he starts telling you that he doesn't want to ride his bike anymore because his knees hurt, you know it is time. I found this one on craigslist. No sense in buying new. They are so spendy new for such a small bike. This one was in great condition and was red...Gunnar's favorite color. It also had flames on it.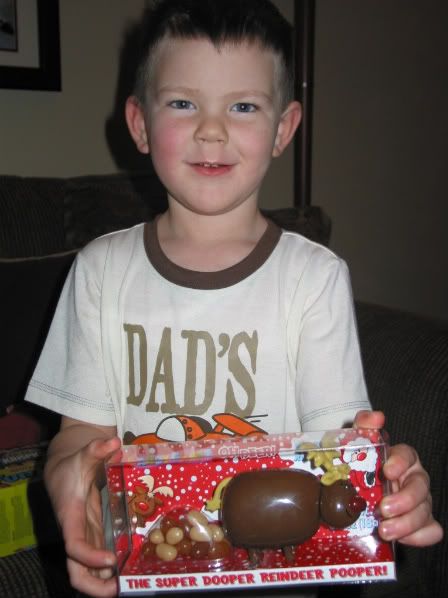 Gunnar also got this rediculous reindeer in his stocking. Gunnar and I saw them in Winco a few weeks ago. Heidi asked him what he wanted from Santa and he informed her that he wanted a pooping animal. These are pretty gross and funny. It is such a boy thing. Gunnar kept telling people that the reindeer was pooping beans out it's butt with Jeff constantly trying to get him to say behind instead of butt.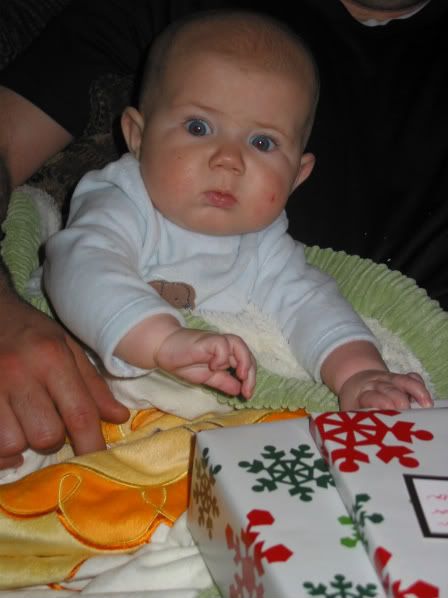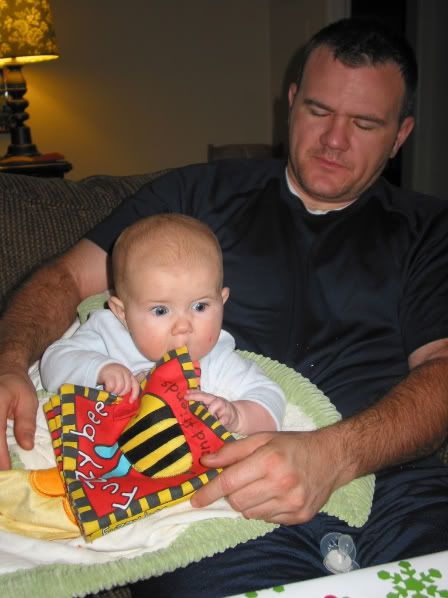 Brecken got random little baby things. The kid has pretty much everything he needs. We got him some little baby snacks since he is starting to eat solids now. I also made him a cute robot flannel blanket and hand towel bibs. I love those things!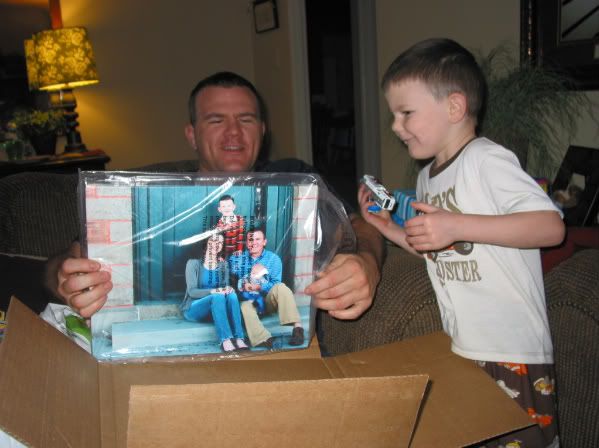 We didn't really get anything for ourselves. Christmas is so different when you are an adult and you can buy anything throughout the entire year. I would much rather do that and look for savings on it than buy it during the Christmas season just because it is Christmas. The one thing that I did get Jeff was a canvas print of our family for his office. He needed one and this was a great way to dress up the space cheaply.


Diesel also made out pretty well with 4 bags of Beggin Strips that I got cheap with coupons, a rope toy and a anti pull harness that we will be hooking up to a bike walking system thingy. I had to include this picture because it looked like he is about to eat Jeff but I think he is going in for a kiss or something. He can't hurt a fly. Not in his Golden blood.

In the afternoon my aunt always has us over for a big get together which is really fun. Immediately after that we headed to Jeff's brother's house for dinner. Stephanie is a great cook so I always look forward to eating there. I really wish that I had the camera because we had them for Christmas this year. They have 4 kids and mentioned this summer that they really needed outdoor seating. We decided to give them the plans from Knock Off Wood and all of the supplies/wood to build it. We wrapped everything including the cut to size wood. It was awesome. Stephanie was the only one that knew what it was because I told her months ago so they didn't build one prior to Christmas. Why the materials? We didn't have time to build it ourselves prior to Christmas and Dustin is always in the shop with his kids doing stuff like this anyway. Each person in the family opened a stack of wood and then the rest of the stuff was opened up. Stephanie finished it off with the plans. It was fun to watch them wonder what it was as each step was unveiled.

At the end of the day we headed to my parent's to play games. Jeff suggested it and I was shocked. He is not a game player so we took advantage of it and went. It was fun. We ended up playing games with Mindy and Rillz because Noelle and Brent were packing to leave for California the next day and Heidi and Ren were at Ren's parents house.

Christmas was fun but very busy and we were ready for bed by the end of it.