For the last few years, I have been giving personalized calendars to my parent's and Jeff's mom. This year it did not happen for many reasons. However, my parent's desperately needed an updated picture of us. The last picture that was taken was when I was 3 months pregnant with Gunnar and we just had Jeff as an extra. Since then so much has changed. So we set out to make that happen. My friend Rachel, that took our pictures before was so kind to agree to take our pictures but we wanted to make sure that Heidi had Camden so we waited and waited to do it. Then about 4 weeks ago, Mindy reminded me about it and we were able to pull it off in 3 days by the time I contacted Rachel. I am still shocked that we were able to get all 11 of us together on such short notice. And my parent's did not have a clue.


It was soooooooo cold!!!! But we were still able to get some great pictures within about 30 minutes time.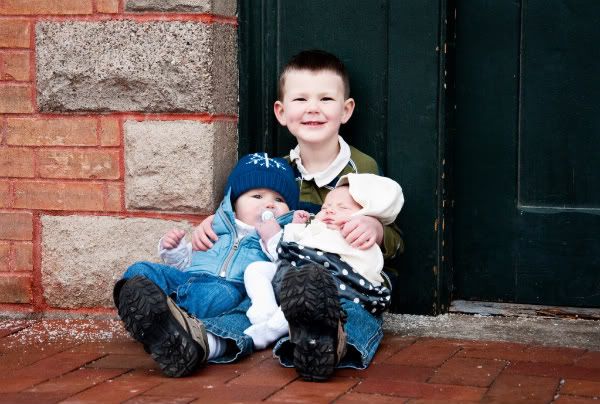 Gunnar was so ecstatic about his cousin picture. He was rediculously excited about it. Jeff and I ended up framing a copy for him as part of his Christmas presents because I knew that he would try to still mine on the bookshelf. Just the other day he was about ready to haul off with it so that he could have a second copy in his room before I stopped him.

Afterwards all of us minus Noelle, Brent, and Rillz headed to our ward party for brunch because we were hungry. After that was an incredibly fun day of baking at my mom's with all of us. Now we can say that we are updated on the picture front. We had the picture of all of us turned into a canvas for them and included all of the other pictures to frame where ever. I think they were happy about it. I know that my book shelf is.