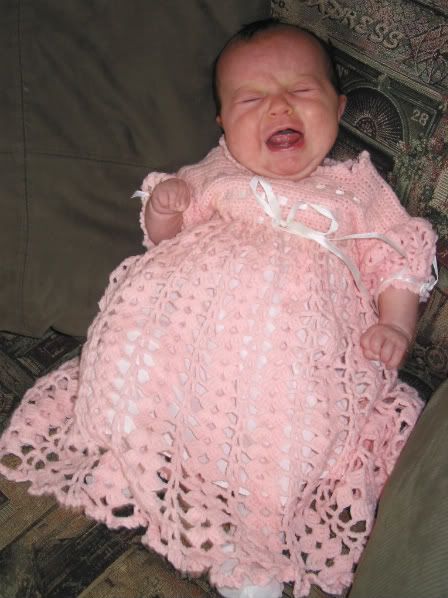 The day after Christmas, Camden had her baby blessing. My dad was in town so Heidi and Ren decided to do it. Cami looked so cute in her dress. The dress was the same one that Heidi was blessed in. My grandma made it for her. Heidi was looking for a little shirt or something like that to go under the dress. She happened to mention it one day and I happen to have the perfect material for it, so I made a simple little skirt. She really was a good girl during the blessing. She was just ready for a nap at this point. After Sacrament meeting, we all headed to my parent's house for yummy soup. It is always fun hanging out with family and that includes Ren's family. They are all so nice.


Brecken was able to get some one on one play time with papa. Boy does that little boy love his grandpa and my dad is SO good with kids. I just wish that they were able to see him more.


I also realized that I didn't have a picture with Cami since she was born. I just love that little girl. She's a cutie and she definately has cousins that love her.