Everything is hands down better with kids. Not really exciting when you are married without children. It just isn't. Kids make everything magical and fun. You and I know the Easter bunny isn't real but little kids do.


Brecken this year got a yellow chick basket. For weeks Gunnar was pretty determined that he needed to trade. The chick was bigger than his hippo therefore he would get more in it. I adamantly told him the trade would not happen. He had the hippo since his second easter and will have it right up until he has his own kids. Plus it really doesn't matter if the goodies were bigger anyway.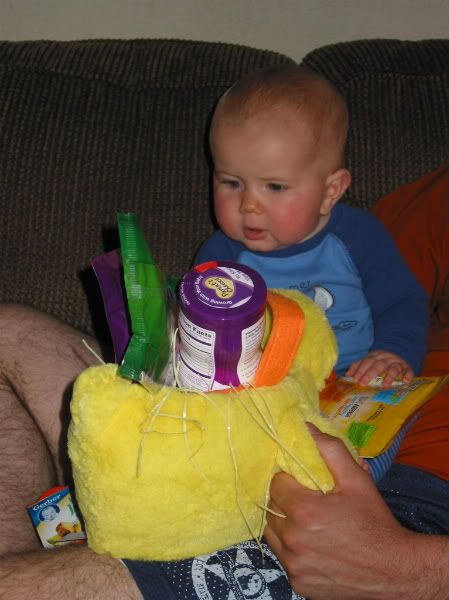 We had Stake Conference at 10am and Jeff was concerned that Gunnar would sleep in. Right on cue he woke up at 7:30am like he does almost every morning. He was so excited. He started into the basket when he noticed hidden eggs. He darted after those and eventually found the trail of sandbox toys leading outside to the new sandbox (new to us anyway. I love craigslist). This was the big gift for both boys. He also found his special golden egg in his room with a dollar in it. Brecken got food items that we would have bought anyway. Gunnar's basket was so cheap. He got Beauty and the Beast that cost me $4, little spendy cereals, fun twisty straws, and free candy.


We then got ready for church and headed out.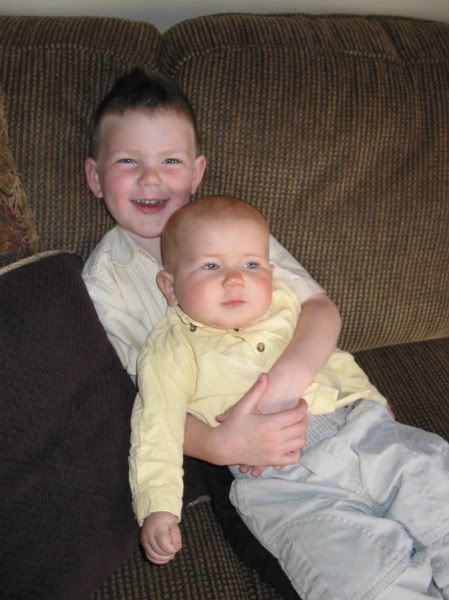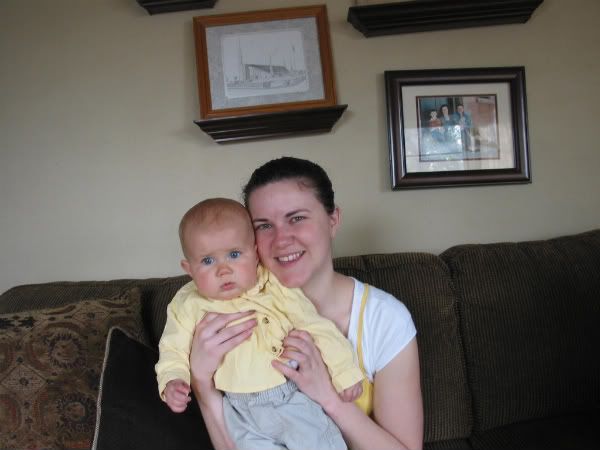 We headed to my parents afterwards. Dustin and Stephanie with kids came over. It wa perfect. Stephanie didn't have to do all of the cooking being pregnant and feeling yucky and my mom got her Easter egg hunt. She wanted one so bad but we told her it isn't fun with Gunnar being the lone hunter out there. So it worked out perfectly. Five kids to 200 eggs! The odds of getting plenty were pretty high.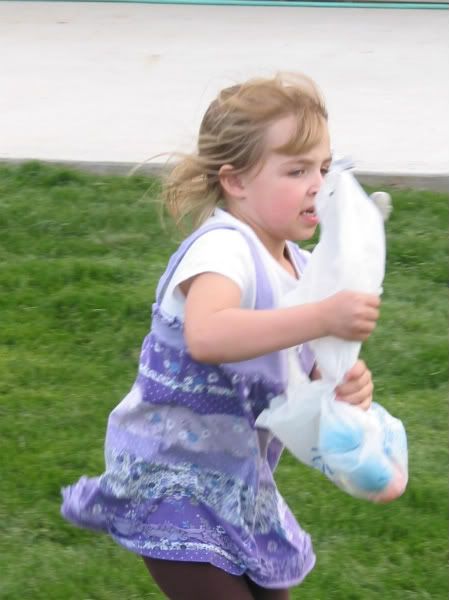 (Reese, they were running fast and everywhere. She shares a birthday with Camden)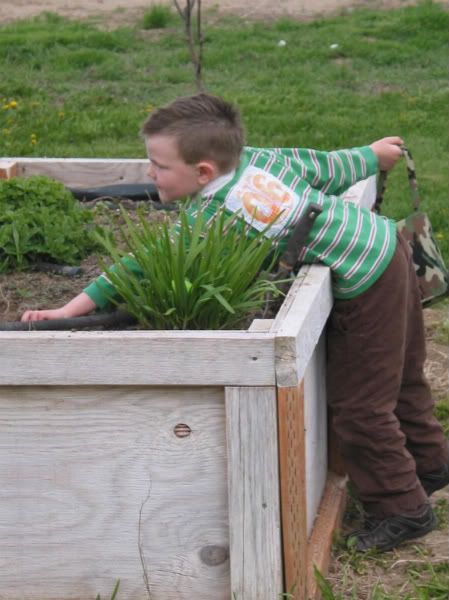 (Gunnar missed that green egg in the plant so many times. Rillz and I were laughing)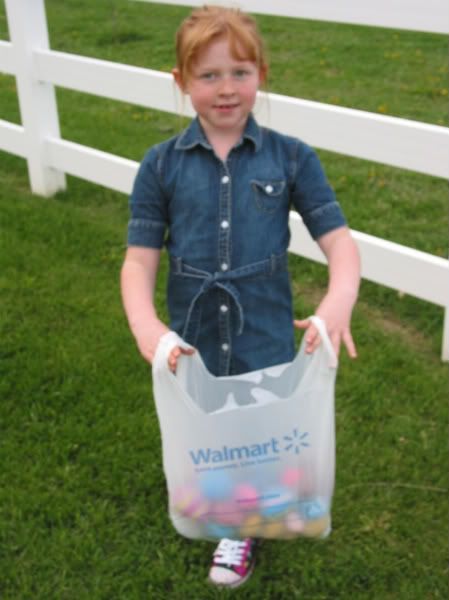 (Dylan is definately blurry because I barely got her to stop for this picture)


The adults had a great time watching. The kids were running 100 mph around the yard, darting in all directions. We would laugh when a kid would come running past, missing about 10 eggs on the way to the one lonely one that they were after. We just left the two babies sitting in the yard. I kind of forgot about my baby sitting there. Ooops. But he was enjoying Cami, the grass, and plastic eggs. Boy was the egg hunt fun.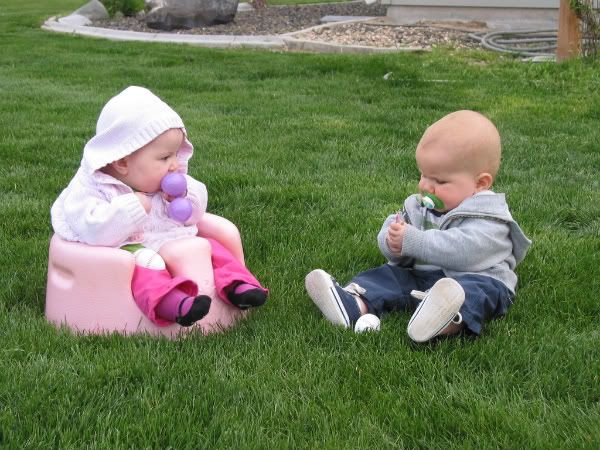 We enjoyed lots of yummy food (like always) and great company this year.